My Name is Abha Khanna, I moved to New Zealand from Indian in 2013. I am a Commerce Graduate. I worked for Cathay Pacific Airways in India for four years. In New Zealand I started my career with Hotel Industry in Queenstown. I have very strong communication skills and good customer care experience. I have past experience to work under pressure and have leadership qualities. I believe in working as a team.
I feel honored and privileged to be a part of Woman Care Trust Team. Working with Woman Care Trust gives me an opportunity to work for the wellbeing of the community.
Read More >>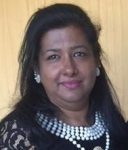 I am a hard-working person with a positive attitude toward achieving realistic goals and I have the ability to adapt to new situations quickly. I work well under pressure, independently or as part of a team. Being committed to my teaching career I take pride to work efficiently at all times.

Worked as English and Social teacher of middle school students in Beacon house School System for 3 years, Worked as an English teacher in the American school of Academics Lahore. for 3 years, Worked as a Prep class teacher at St. Peter's High School, Voluntary worked as a Prep teacher in Papatoetoe Central School, New Zealand for 3 months, Worked as an assistant in Omana Kindergarten, New Zealand and Voluntary worked as a Teacher in Sunday school, Sandeep Jiwan Pakuanga for 1 year.
Read More >>
A Professional, friendly person who takes great pride in my work and is a self-motivated team player who is able to take on responsibilities and leadership positions. Well-developed interpersonal skills to build positive guest relations.
Bachelor of Arts from S. D College from GNDU (India)

Customer Service level1 from Stoke –on –Trent College (U.K)

Retail Operations level 2 from Stoke–on Trent College (U.K)

Computer Course from NIIT (India)

Banking made EASI (INHOUSE BANKING COURSE) from Kiwi Bank New Zealand

Worked as Customer Service Manager in Post office (U.K) for 2 years

Customer Service officer Retail (Bon Marche U.K) for 6 yrs, and Customer service Manager in New Zealand Post Office & Kiwi Bank for 5 years.
Read More >>